1. The holidays are upon us! Too bad I haven't finished my Christmas shopping, yet! I really want to figure out a great gift for John, but I am drawing a complete blank! It doesn't help that we are a bit stressed sleep deprived from the end of John's semester. But starting today, he'll be home for three solid weeks!
2. We do, however, have gifts figured out for Grandpa, Grandma, and Uncle Erik, who are coming out to celebrate an early Christmas with us. We didn't have any wrapping paper, so the kids made some!
(Finn did help color, but refused to be photographed doing it!)
3. Granddad stayed with us over the weekend as he attended a conference here in South Bend. The boys warmed up to him right away, but Lucy's initial reaction was to burst into tears! She did finally come to love him by Sunday, right in time for him to leave ;-)
4. I thought the kids were old enough for some classic Christmas movies, so we've been watching
The Grinch Who Stole Christmas
nearly everyday! They love the story so much that they've begun to act it out. Notice the big pile of plastic bags, which are for taking away all the toys!
5. I don't think I'll be doing a another "What We're Reading Wednesday" post for a couple of weeks, but I do want to share two awesome books that I just finished and highly recommend. Probably my two favorite books that I have read this fall.
Love Does
by Bob Goff and
Three Little Words
by Ashley Rhodes-Courter. I'll be sure to write a full review of each in the future, but if you're looking for something to read over the holidays, check these out!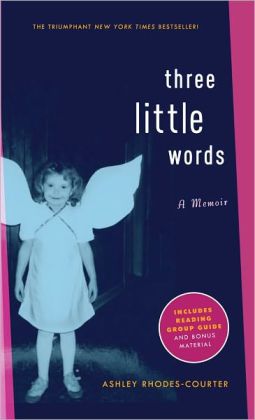 6. I did a look back at some of the best posts of 2013. If you are new here or just want to revisit some great posts, click
here
!
7. I'm not sure that I'll be blogging over the holidays, so have a very Merry Christmas and a Happy New Year!